SHAREway2event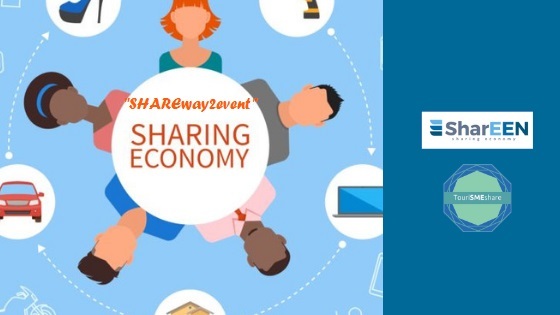 Category
SharEEN project event
Date
Thursday, 07 November 2019
09:00
-
Friday, 08 November 2019
13:00
Venue
P.le Aldo Moro, 7 00185 ROME, Italy
The sharing economy covers several sectors - from sharing houses and car journeys, to domestic services - and it is rapidly growing across Europe. According to data collected through the Eurobarometer Survey "The use of Collaborative Econom", many people in the EU have already used, or are aware of collaborative economy services. In particular nearly a quarter of Europeans have used services offered via collaborative platforms, mostly in the accomodation and trasport sector (23% compared to 17% in 2016).
The sharing economy offers greater choice to consumers and new opportunities to entrepreneurs, even though some costraints persist. The Eurobarometer refers that the most frequently mentioned advantage of collaborative platforms is a convenient access to services, while the main disadvantage is the lack of clarity about who is responsible in case of problems.
The event aims to promote a debate about the development of the Sharing Economy phenomenon and the exchange of practices and knowledges by fostering connections between companies, communities, platforms, academic stakeholders and public authorities.
The event is organized in two sessions:
Conference and pitch session
Cross-border and cross-sectorial B2B
Topic of the event:
Sharing Economy and collaborative platforms
SHAREway2event is targeted to:
Collaborative Platforms;
Organizations starting new sharing initiative;
Social enterprises;
Business with a potential for participation in the shared economy;
Consumers/Users;
Venture Capitalists;
Business Angels;
Academic & Research Stakeholders;
Public Authorities.
To register your interest in attending this event, please click the registration button and complete the requested information. The participation is free of charge
For more info and registration click here:
https://shareway2event.b2match.io/
All Dates
From

Thursday, 07 November 2019

09:00

to

Friday, 08 November 2019

13:00