SHARED ECONOMY - a revolution in business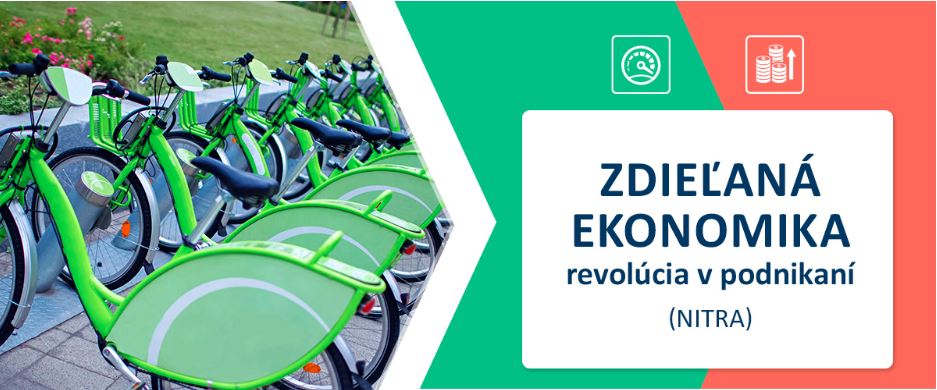 Date
Wednesday, 26 February 2020
11:00
-
15:00
Venue
NPC Nitra SODA Business Park Novozámocká 67 - Nitra
Telephone
+ 421 907 857 342
Email
This email address is being protected from spambots. You need JavaScript enabled to view it.
The Slovak Business Agency invites you to a shared economy event under the name SHARED ECONOMY - a revolution in business that will take place on February 26, 2020 in Nitra on the premises of the NPC.
The event will focus on presenting innovations, tools and success stories that support the development and principles of shared business. The aim is to illustrate the procedures and new ideas in car and bicycle sharing in Slovakia.
Topics
Why shared cars
Shared cars and bikes - how to drive without worries
Use mobile apps to share cars and bikes
SharEEN project and its results
The Library of Things - Goethe Institute - Tamara Zajac
WHEN: Non-entrepreneurs: 26.2. 2020 11:00 - 15:00
Entrepreneurs: 26.2. 2020 11:00 - 15:00 (on NPC page the duration of the event is from 11:00 to 13:00, but the event will last until 14: 00-15: 00)
WHERE: NPC Nitra, SODA Business Park, Novozamocka 67, 949 05 Nitra
Registration
as well as more information about the event
HERE
If you have any questions, please contact
Lukáš Dzurík
-
This email address is being protected from spambots. You need JavaScript enabled to view it.
We are looking forward to your participation!
All Dates
Wednesday, 26 February 2020

11:00 - 15:00