Workshop: Opportunities for European Entrepreneurs in the Sharing Economy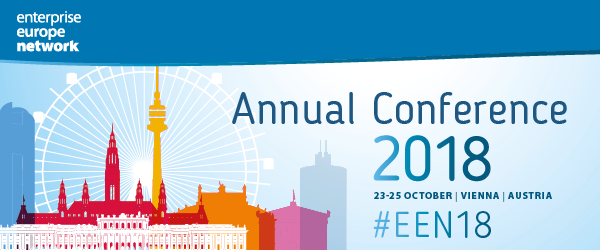 Opportunities for European entrepreneurs in the sharing economy – a snapshot of the system. The workshop will provide Network advisers with more information about the sharing economy in Europe and explore how the Network can support this 'new' economic sector with its existing assets, tools and expertise.
The Annual Conference is the main event of the Enterprise Europe Network. It brings together business advisers from around 600 Network member organisations from more than 60 countries as well as representatives from the European Institutions and key external stakeholders.
Speakers:
• Mona Meyer zu Kniendorf Enterprise Europe Network, Germany
• Silvana di Bono Enterprise Europe Network, Italy
• Lucía Dobarro Delgado Enterprise Europe Network, Spain

Date: Thursday, 25 October 2018 12:00 - 13:00
Venue: Messe Wien Exhibition & Congress Center - Messeplatz 1, Wien, Austria
Website: https://een2018.b2match.io/
Shareen
SharEEN is an European pilot project on "Opportunities for European Entrepreneurs in the Sharing Economy", co-funded by the European Commission under the Call: 251-G-GRO-PPA-16-9953. Grant agreement SI2.763745. The objective of SharEEN is to identify and link-up with collaborative economy platforms, exchange experience with all relevant stakeholders and help European SMEs, social enterprises and other relevant actors to exploit the opportunities offered by the sharing economy. In particular, the project aims at building knowledge and capacity among Enterprise Europe Network partners' staff and other stakeholders on sharing economy, and help them define and deploy supporting services for their SMEs.
SharEEN map of regional sharing economy initiatives
The map is based on the results of the surveying activity carried out by the SharEEN project in 2018. It includes a brief geo-referenced description of a set of sharing economy initiatives, platforms and companies, operating in the eight European regions covered by the project.