SharEEN
Conference + B2B "SHAREway2event"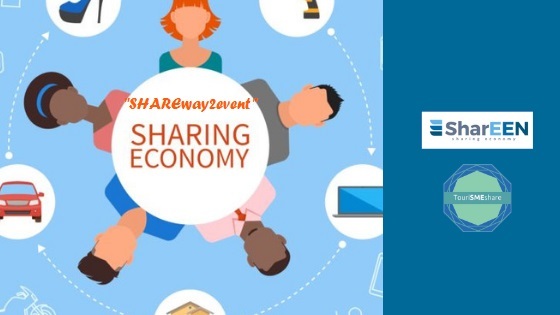 SHAREway2event promotes the opportunities and the functioning of Sharing Economy
and fosters partnerships among EU collaborative platforms.
7 Nov 2019 - 8 Nov 2019 ROME, Italy
Open call for sharing economy projects in Italy
ART-ER is looking for ideas and project on sharing economy within the SHAREEN project.
An open call has been launched to apply for coaching and mentoring services.
The call will select up to 5 association, foundation and companies with a business idea on sharing economy projects based in Italy.
The text of the call and all the materials area available (only in Italian) here: https://www.art-er.it/2019/07/progetto-shareen/
Online training programme on sharing economy
Do you have a start-up, a company operating in the area of sharing economy, or maybe you are thinking about creating a platform functioning on the principle of sharing economy? On the 1st of June we start with an online training for all people interested in this subject.
After the course you will learn about your opportunities and challenges related to sharing economy and you will receive tools and guidelines on how to build your business. After the training there is a possibility to use coaching services tailored to individual needs.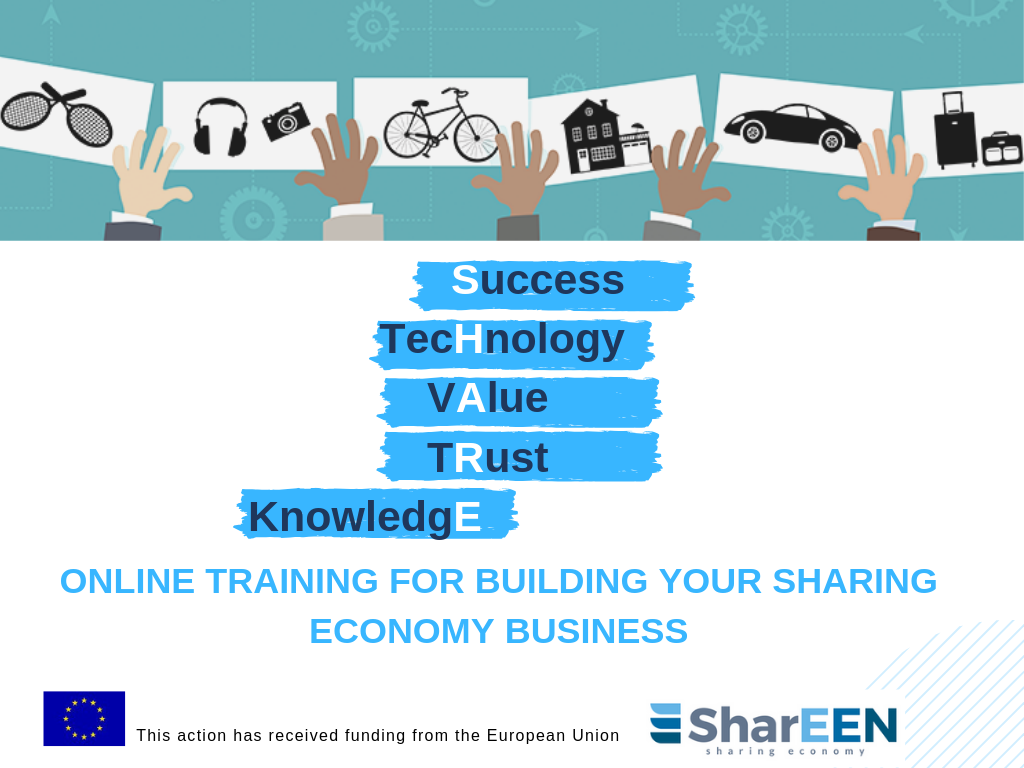 More information: https://www.shareen.eu/online-training/general-information
Registration: https://www.shareen.eu/online-training/training-registration
Shareen
SharEEN is an European pilot project on "Opportunities for European Entrepreneurs in the Sharing Economy", co-funded by the European Commission under the Call: 251-G-GRO-PPA-16-9953. Grant agreement SI2.763745. The objective of SharEEN is to identify and link-up with collaborative economy platforms, exchange experience with all relevant stakeholders and help European SMEs, social enterprises and other relevant actors to exploit the opportunities offered by the sharing economy. In particular, the project aims at building knowledge and capacity among Enterprise Europe Network partners' staff and other stakeholders on sharing economy, and help them define and deploy supporting services for their SMEs.
SharEEN map of regional sharing economy initiatives
The map is based on the results of the surveying activity carried out by the SharEEN project in 2018. It includes a brief geo-referenced description of a set of sharing economy initiatives, platforms and companies, operating in the eight European regions covered by the project.