SharEEN
EXPERIENCES IN SHARING ECONOMY + NETWORKING LUNCH (Tenerife, Spain)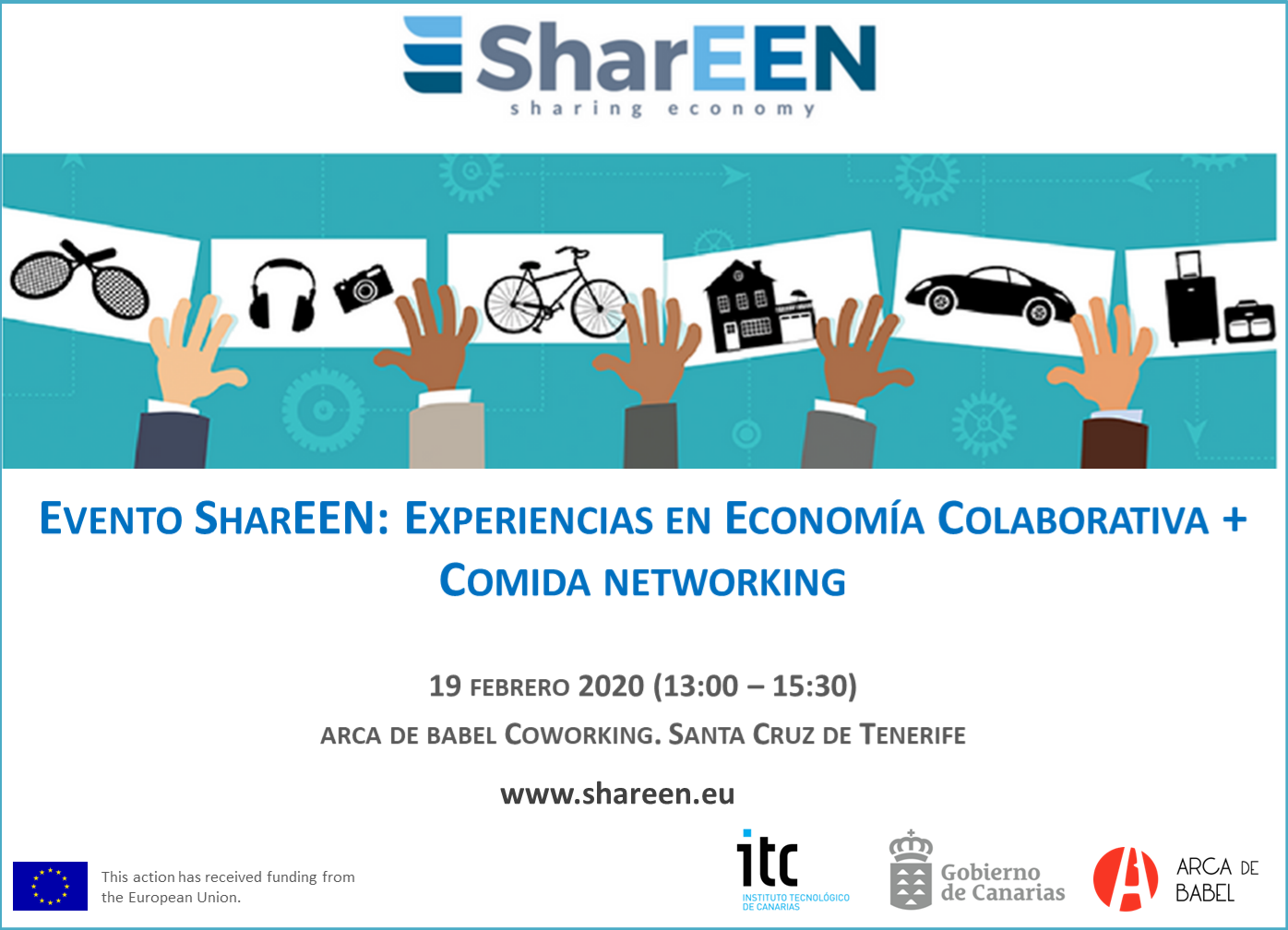 EXPERIENCES IN SHARING ECONOMY + NETWORKING LUNCH
19 FEBRUARY 2020
TIME: 13:00 - 15:30
ARCA DE BABEL COWORKING SPACE
STA TERESA JORNET E IBARS STREET, 11, LOCAL BAJO, 38004
SANTA CRUZ DE TENERIFE
SHAREEN - BOOT CAMP & COACHING in Funchal (Madeira - PT)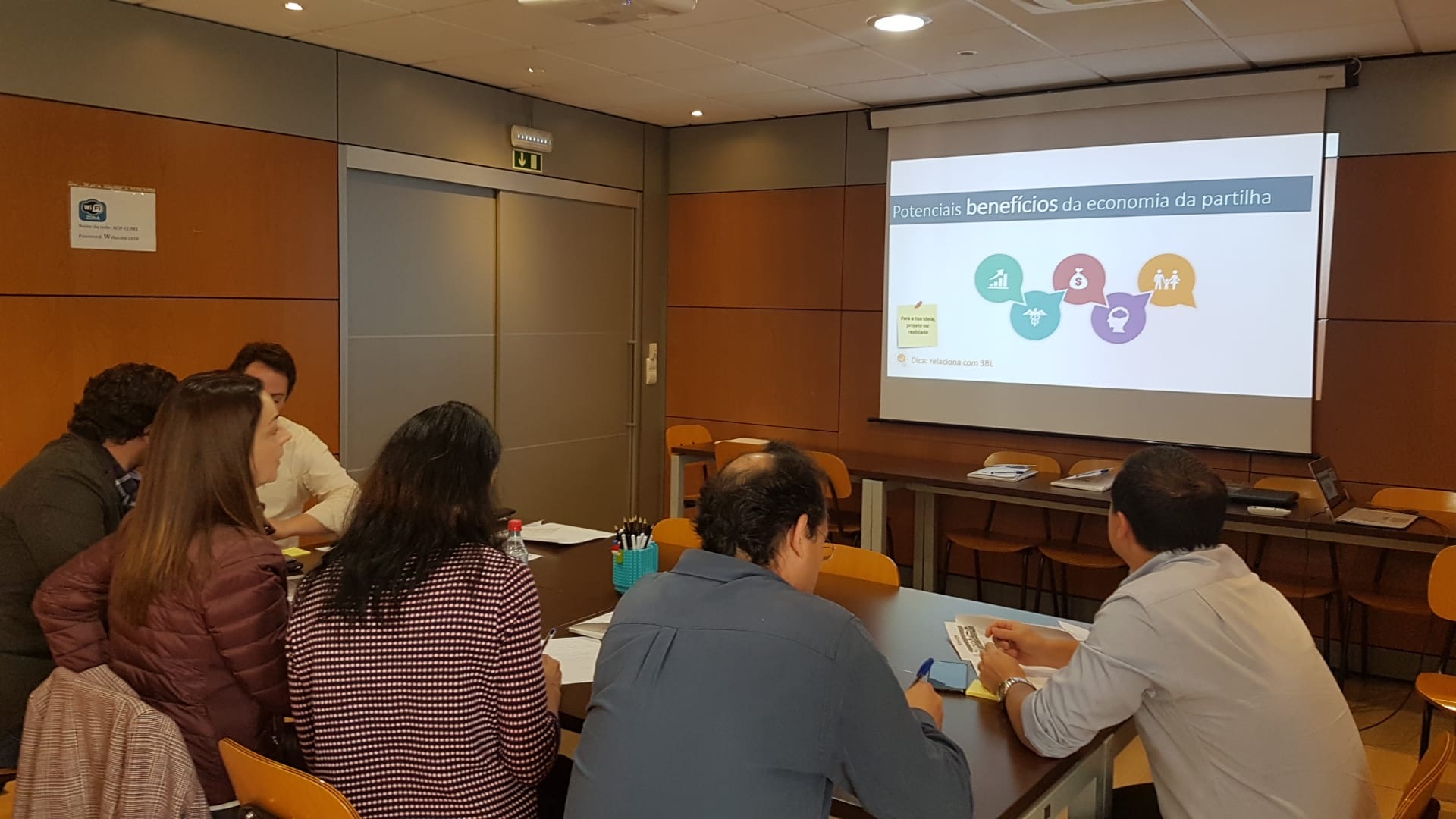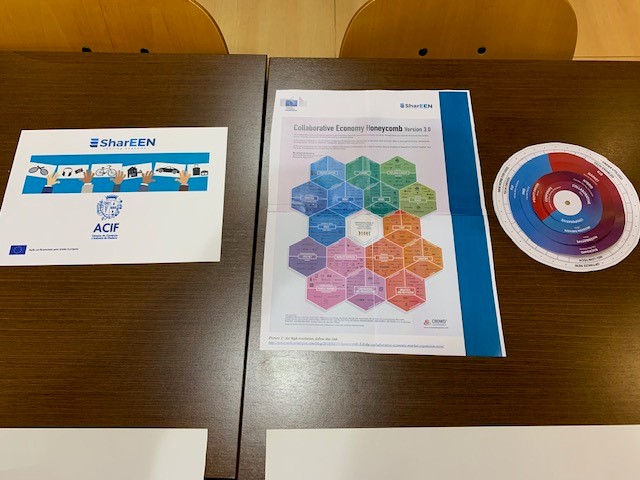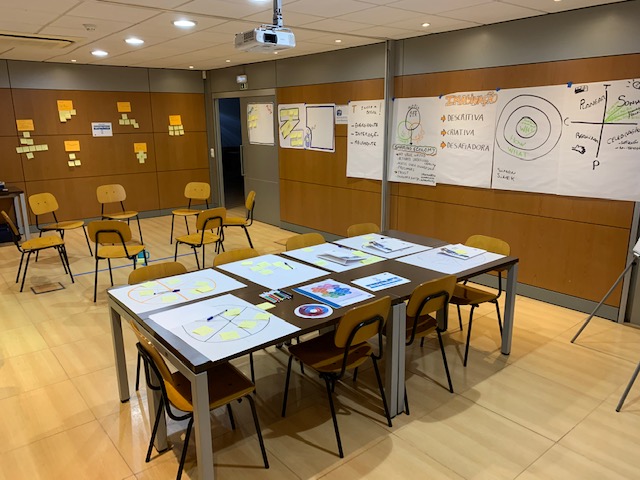 SharEEN - Madeira Boot Camp is taking place in Funchal, the 6th & 7th February.
The participants are outlining their Sharing project ideas and planning their projects.
Third local event in Poland - "The business of tomorrow - how the sharing economy affects our daily lives", 6th February 2020, Warsaw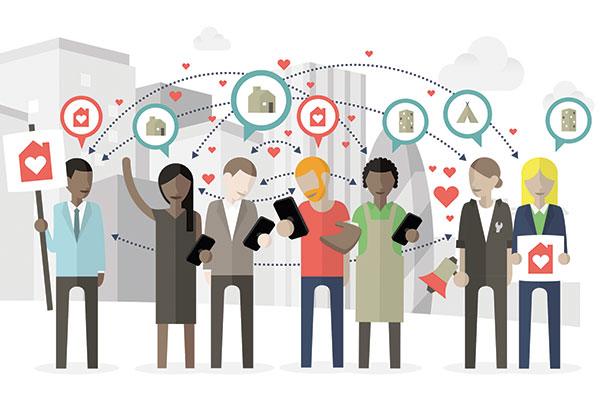 During the last event organized by the Lublin Development Foundation we will be talking about:
- trends in sharing economy
- possibilities of supporting initiatives based on the sharing economy model
- project participants' success stories - case studies
Shareen
SharEEN is an European pilot project on "Opportunities for European Entrepreneurs in the Sharing Economy", co-funded by the European Commission under the Call: 251-G-GRO-PPA-16-9953. Grant agreement SI2.763745. The objective of SharEEN is to identify and link-up with collaborative economy platforms, exchange experience with all relevant stakeholders and help European SMEs, social enterprises and other relevant actors to exploit the opportunities offered by the sharing economy. In particular, the project aims at building knowledge and capacity among Enterprise Europe Network partners' staff and other stakeholders on sharing economy, and help them define and deploy supporting services for their SMEs.
SharEEN map of regional sharing economy initiatives
The map is based on the results of the surveying activity carried out by the SharEEN project in 2018. It includes a brief geo-referenced description of a set of sharing economy initiatives, platforms and companies, operating in the eight European regions covered by the project.