Workshop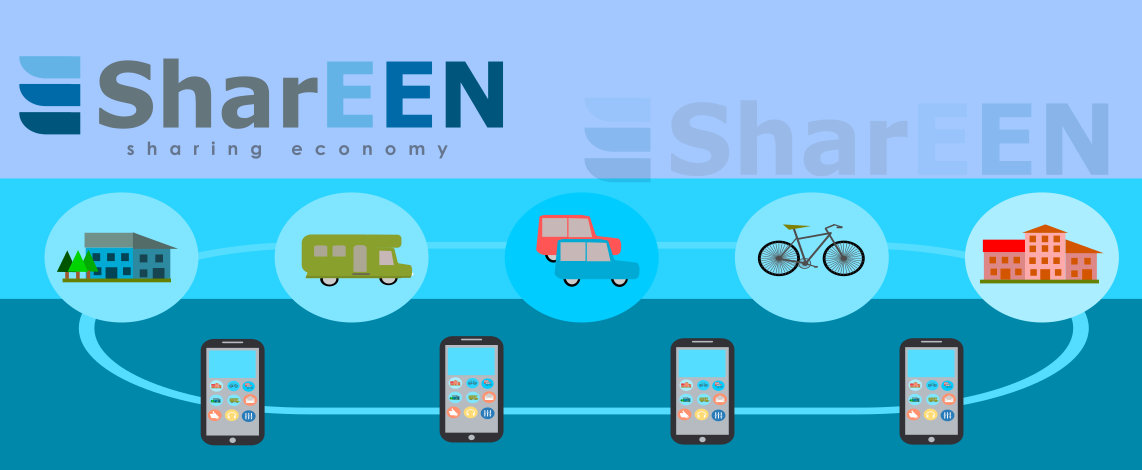 Sharing Economy: Business models and innovative platforms
22 November 2019 Ariha Hotel - Rende (CS) ITALY
The event is organized in three sessions. In the first the SharEEN Project is presented, in the second general aspects of the sharing economy are discussed and, finally, in the third specific cases are presented directly by those directly involved.
Event program
14.30 The SharEEN Project
15.00 Use vs property: business models and possible distortions
15.45 Innovative platforms for the sharing economy
16.15 Sharing Economy experiences in Calabria
Altrama
Coremuniti
Creative Interactions
Macingo
Shareen
SharEEN is an European pilot project on "Opportunities for European Entrepreneurs in the Sharing Economy", co-funded by the European Commission under the Call: 251-G-GRO-PPA-16-9953. Grant agreement SI2.763745. The objective of SharEEN is to identify and link-up with collaborative economy platforms, exchange experience with all relevant stakeholders and help European SMEs, social enterprises and other relevant actors to exploit the opportunities offered by the sharing economy. In particular, the project aims at building knowledge and capacity among Enterprise Europe Network partners' staff and other stakeholders on sharing economy, and help them define and deploy supporting services for their SMEs.
SharEEN map of regional sharing economy initiatives
The map is based on the results of the surveying activity carried out by the SharEEN project in 2018. It includes a brief geo-referenced description of a set of sharing economy initiatives, platforms and companies, operating in the eight European regions covered by the project.