SHARING ISLANDS 2018 (SPAIN)
Category
International event
Date
2018-11-28
00:00
-
2018-12-01
00:00
Email
This email address is being protected from spambots. You need JavaScript enabled to view it.
Sharing Islands international event is an opportunity to discover the keys that encourage the economic paradigm shift and to explore the initiatives that put it into practice. An opportunity for local collaborative projects and initiatives to get to know each other, connect and advance in the construction of a collaborative ecosystem in the Canary Islands.
Gran Canaria, 28 de noviembre
Tenerife, 29 de noviembre

Hard Local, Soft Global. How to generate a local productive ecosystem from the new modes of P2P and distributed production. Talks by: Tomás Díez, Cindy Kohtala, David Cuartielles, Valeria Righi and Michel Bauwens.
From 9:00 to 10:00. Accreditation and presentation
From 10:00 to 10:40. Michel Bauwens: Cosmo-localism takes place when easily accessible designs are paired with localized and distributed production capabilities using new breakthrough technologies that facilitate local manufacture/production.
From 10:50 to 11:30. Cindy Kohtala: How to build a public-community collaboration project for a territory that decides to implement a distributed and connected production model.
From 11:40 to 12:20. Tomás Díez: How a network of territories can consolidate the distributed production model and put it into practice successfully. The experience of the Fab Cities project and plans for the future.
From 12:30 to 13:10. David Cuartielles: My journey as arduino founder/entrepreneur. How to generate income with open models. Productive and educational applications of arduino
From 13:20 to 14:00. Valeria Righi: The contributory city. Experiences of data management with participation and for the benefit of the community.
From 14:15 to 15:00. Catering
Gran Canaria: building a shared collaborative agenda
Tenerife: Canary Islands a new Fab City territory
Gran Canaria, 29 de noviembre
Tenerife, 30 de noviembre

From competitive and global territories to collaborative and glocal territories. What are the essential elements, what are the priority actions to be developed, what should be the role of the various actors involved, how can the transition process be financed, how can the results be measured and evaluated, etc.? Talks by: Albert Cañigueral, Alicia Trepat, Bruno Carballa, Mayo Fuster, Carlos Trias and Commonomia.
From 9:20 to 10:00. Albert Cañigueral: What is a sharing territory. Keys to build it.
From 10:10 to 10:50. Alicia Trepat: A true collaborative economy. Positive platforms.
From 11:00 to 11:40. Ricard Espelt: The experience of Barcelona and the networks of sharing territories. Results and conclusions of the Sharing Cities Summit in Barcelona.
From 11:50 to 12:30. Carlos Trias: The European Economic and Social Committee and the new economies. Keys to developing projects that can be financed by European funds
From 12:40 to 13:20. Bruno Carballa: Data and citizenship. Data as a commons. Experiences. The European project DECODE.
From 13:30 to 14:10. Commonomia: Communify, platform of platforms for a true collaborative economy
From 14:25 to 15:20. Catering
From 15:40 to 18:40. Open workshop with the ecosystem of collaborative initiatives

Tenerife, 29 y 30 de noviembre.

Exhibition Area of Collaborative Initiatives in Europe. Enterprise Europe Network. In different panels located in the area of access to the Aula Magna will be given option to expose initiatives of collaborative economy of the Canary Islands. If you are interested in exhibiting your initiative, please contact This email address is being protected from spambots. You need JavaScript enabled to view it. and we will send you the template.
Gran Canaria, 30 de noviembre
Tenerife, 1 de diciembre
Workshop: Design and development of collaborative business models supported by platforms with Cristóbal Gracia and the Commonomia team.
SPEAKERS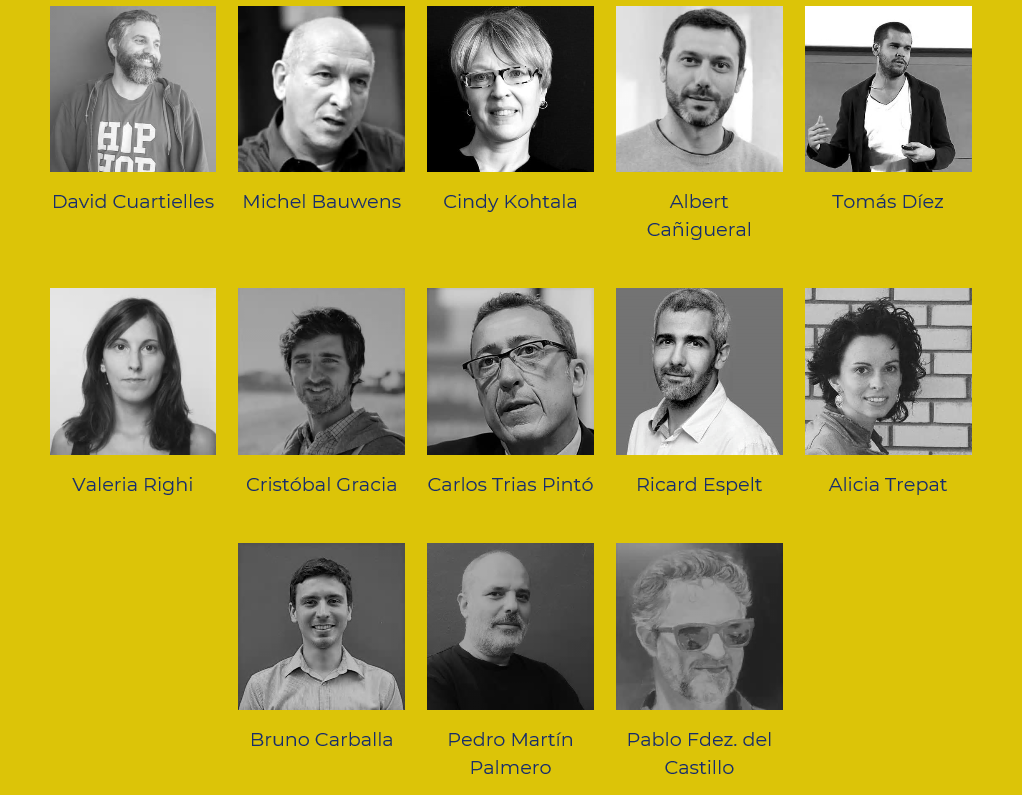 LOCATION:
Gran Canaria: Centros demostrador TIC Turismo en el recinto de Infecar. Avda. de la Feria, número 1. 35080, Las Palmas de Gran Canaria
Tenerife: Universidad La Laguna. San Cristóbal de La Laguna. S/C de Tenerife.
REGISTRATION TO THE EVENT HERE
Link for more informations: http://www.sharingislands.com/
All Dates
From

2018-11-28

00:00

to

2018-12-01

00:00
Shareen
SharEEN is an European pilot project on "Opportunities for European Entrepreneurs in the Sharing Economy", co-funded by the European Commission under the Call: 251-G-GRO-PPA-16-9953. Grant agreement SI2.763745. The objective of SharEEN is to identify and link-up with collaborative economy platforms, exchange experience with all relevant stakeholders and help European SMEs, social enterprises and other relevant actors to exploit the opportunities offered by the sharing economy. In particular, the project aims at building knowledge and capacity among Enterprise Europe Network partners' staff and other stakeholders on sharing economy, and help them define and deploy supporting services for their SMEs.
SharEEN map of regional sharing economy initiatives
The map is based on the results of the surveying activity carried out by the SharEEN project in 2018. It includes a brief geo-referenced description of a set of sharing economy initiatives, platforms and companies, operating in the eight European regions covered by the project.