News
SHAREEN DAY: EUROPEAN SHARING ECONOMY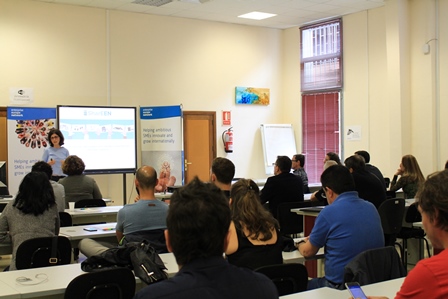 17/05/2018
The event "SharEEN" took place in the Technological Institute of the Canary Islands in Tenerife last Thursday, May 17. In this event you can find numerous initiatives and collaborative economy platforms that operate in different sectors of the Islands and that have allowed to draw the current context of the collaborative economy in the region. It also helped identify the main barriers faced by this business model, and it proposed actions that support the development of these initiatives.
Share.tech summit
Shared economy is on the run and it is our priority to support it
Bratislava – March 21, 2018 – European Commission (EC) supports the shared economy. As for now, it was decided not to intervene directly into its regulation, as per Lívia Vašáková (economical advisor of Representation of EC in Bratislava), because it is new and perspective area that EC does not want to affect negatively by its impact. This was said within the international conference of Share.Techsummit in Bratislava.
SharEEN project kicks-off !
Last January 2018 we had a successful kick-off meeting in Brussels.